When I wrote my At Home Workout blog last time I was hoping we would be out by now, however, it seems like we are in for a long haul. Even when things were to reopen, I do believe, working at home will become a new norm. Working out is such a close body contact function, there is no way I could see myself subjecting to touch shared equipments, and close groupx spaces any time soon. With that I wanted to write this post to get you all prepared with classes and home gym preparation. This is kind of repeat of what I wrote, but I am just getting into specifics, without all the mindless explanations like I always do!
Home Gym
Pick A Space
It could be one room, or different spaces for different work out. I have a two car garage where I park one car. so I use the second space for all my heavy work outs, including cardio/weight/strength. However, I try to switch to my living room for Yoga and Bikram. Because I dont sweat as much during Yoga. If you live in an apartment, you may have to move furniture around to find space, and put it back. Its still easier than driving up to gym and driving back. Also, be mindful of the walls and your rugs if you use a living space, and you could manage to cover them, or do less intensive workouts. For an instance pushups wont get you sweating in puddles, and most core workarounds are as effective but wouldnt make you sweat! So figure this out! But no matter how much space you have you can come up with a workout plan at your house.
Pick your Gear
MAT: I do think most home gyms should have the basics – like a big mat or yoga mat. If you have hard surface like in garage, or even your living space, body contact with ground you do want to protect yourself. A mat is very helpful. Also, it helps with friction. Mats come in all difference sizes. Before you go all out and invest in a mat, you could always use a beach towel to see if home workouts are even your thing! My Mat of choice is a 3×6 mat which covers most surface from walmart which is about $28 .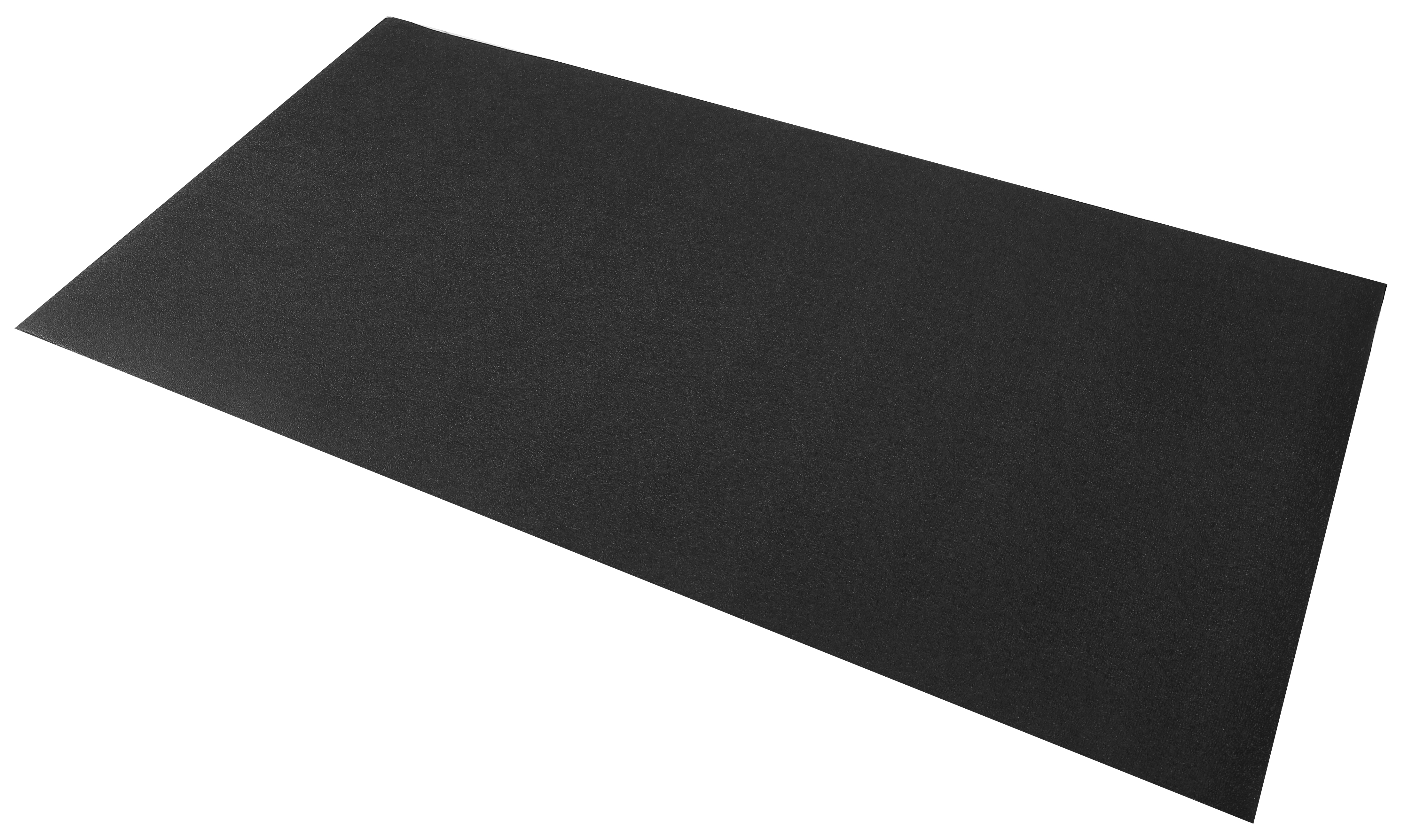 NO GEAR: From this point onwards, it all depends on the direction you are going with your workouts. For beginners I strongly recommend you start with simple cardio and see if you like working out at home. Most cardio classes don't need any equipment or gear. This 30 min high intensity interval training HIIT – needs just you , your enthusiasm and some space. (Link to class thanks to Les Mills)
HAND WEIGHTS: If you want to get into weights, hand weights are always easy place to start. Most stores sell them by pieces, so its so easy to buy few weights of what you think you can handle, and then go up as you progress. I did invest in a full hand weights from Amazon when they had a sale which cost about $160, but its kind of investment you want to do when you really really know this is what you want. A good workaround for weights is to get one of those 'Elastic Bands'. They are as effective, but you need to be very creative with them.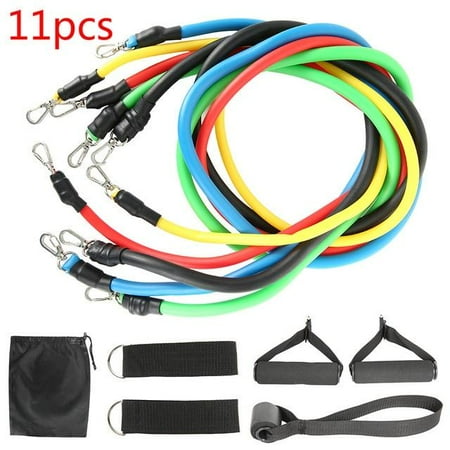 BARBELL WEIGHTS: I do Body Pump classes today which is a weight/strength training that is about 10 tracks, works all part of your muscle group starting with warm up/ squat/chest/ back/triceps/biceps/lunges/ shoulders/core/ cool down. I absolutely find this class to be 'all in one' type workout. Its not cardio, but it does have movements that gets heart beat going. Body Pump really needs a Traditional Barbell Weight Set, and few hand weights, and a Step. I did end up buying a weight bar from Walmart that was about $50. It came with the bar, two 8 lbs, four 10 lbs, and two 20 lbs. I do use these weights as hand weights. (they don't have a good grip to keep two weights in two hands, but if you are holding one weight with both hands these will do just as fine). These are out of stock at stores but you can look up. Lot of these are selling for $160 or over, but if you look for vinyl ones with sand filled they run about $50 to $60. If you can afford you can always get top of the line gear. I do think the Les Mills barbell set is super cute but it also runs little over $500. If you can't find barbell weight as a set, its easy to by the bar, and weights of your choice in pieces too. Facebook market place is also a good place to look for these.(Sanitize before using them!)
STEPS: Steps help facilitate some workouts and movements better. Part of BodyPump the chest track is down laying on back on a step and pushing bars. ITs hard to do without steps. Also, some cardio classes, call for steps. As a beginner you dont need to get one, but if you workout a lot, and you are looking to push yourself with your movements, steps are helpful. When you buy steps, look for 'maximum support' weight. I do about 60+ lb in weights, when i do chest press, and i lay on teh chest, so I needed 200lb + support. It might be different for you based on your need. This step I bought supports upto 300lbs. (Out of stock but you can get an idea – link here ). If you use chairs and benches for workout know the weight they support.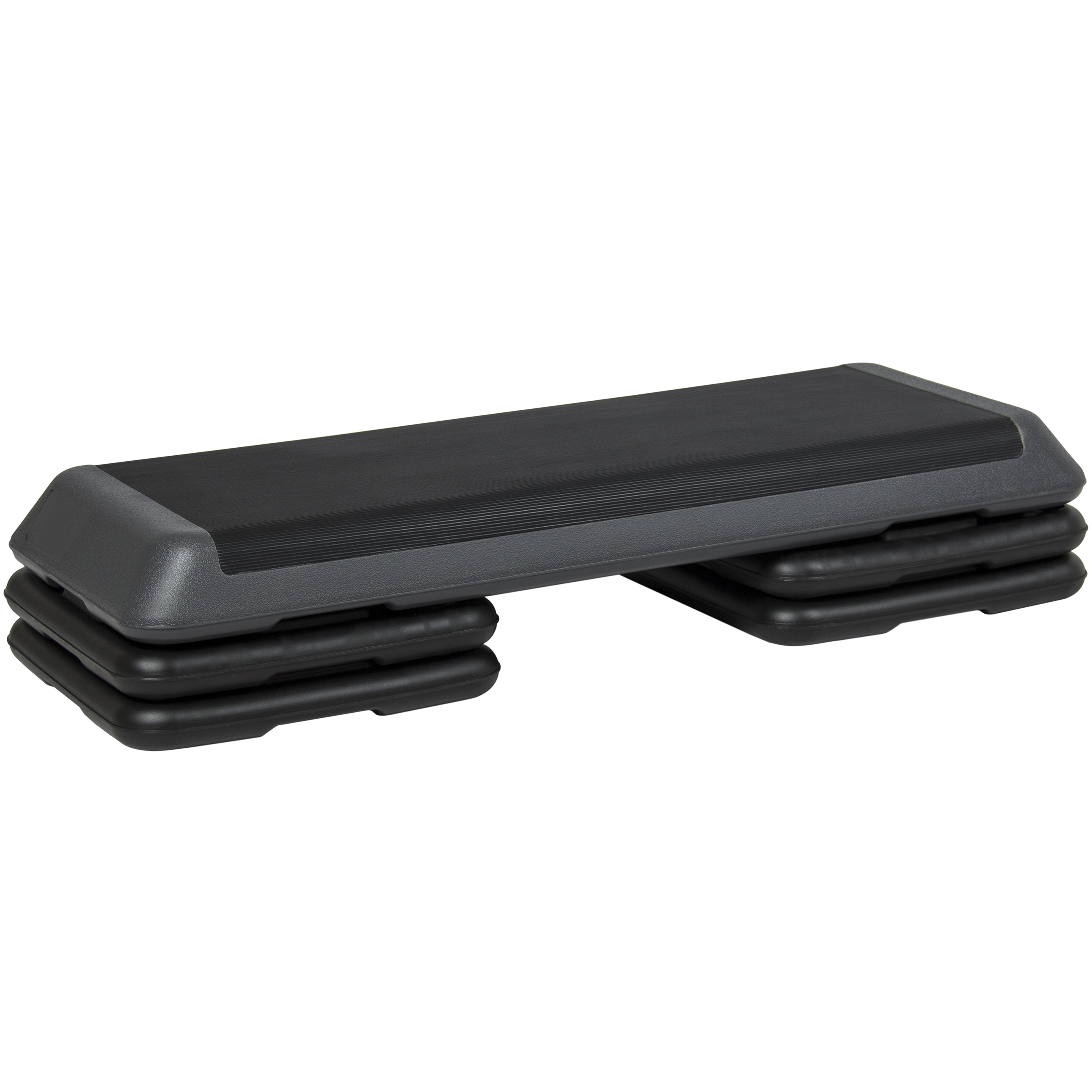 That should cover pretty much most basic workout gears. I don't like buying too many specialized equipments as they start to take up space. When I run – I run outside so I dont have a tread mill at home. I do have a bike I could use as stationary bike with proper attachments.
Now Work Out
Each of us have different goals interms of working out. Excercising most of the time is associated to people wanting to lose weight, but lot of people that workout are trying to be fit, and improve their endurance. I am a runner, so strength training for me is to strengthen my core so I can run better. Also, weight training helps me get toned and build muscle. So each of you may have different goal, and make sure you understand that. Cardio is always an easy place to start for anyone, as it will keep your heart rate up/burn calorie, and a proper cross training would help tone you as well. Here are some of my favorite classes and why I do them. Note that I am a biggest fan of Les Mills classes, as I have done them for ages now. Both at the gym and on my own. But you can find similar movements with your favorite instructor classes.
Since GYms are closed LEs Mills has generously made their select classes available for us to watch and do at home without subscription. all their signature workout programmes are available. Link for that is here
Cardio:
Look for Les Mills Body Combat classes. These are pure cardio. No equipment needed. Just need enough space about 3×6 to move around. You will be sweating a lot.
https://watch.lesmillsondemand.com/at-home-workouts/season:1/videos/bodycombat-80-55-min
Cross Training:
Les Mill's HIIT classes, GRIT Cardio are some of the best to cross train. THe movements are super packed in 30min. You don't need special equipment. No speical equipment needed. Bring your high energy and some space to move around. You will be sweating a lot.
GRIT Cardio : https://watch.lesmillsondemand.com/at-home-workouts/season:1/videos/les-mills-grit-29-cardio
HIIT: https://watch.lesmillsondemand.com/at-home-workouts/season:4/videos/les-mills-grit-hiit-beyond-30-min
Strength Training
Les Mills GRIT Strength incorporates hand weights, barbells and plyo moves into a 30min workout program that will raise your heart rate, and work your muscle at the same time! These are my absolute favorite.
GRIT Strength Class: https://watch.lesmillsondemand.com/at-home-workouts/season:2/videos/les-mills-grit-29-strength
Weight Training
Les Mills BODYPUMP is a classic full body workout. It needs steps, barbells and handweight. And Marlon in the video is super super cute!
BODYPUMP Class: https://watch.lesmillsondemand.com/at-home-workouts/season:2/videos/bodypump-110-55-min
CORE Workout
CoRE WOrkouts are good to incorporate even if you arent a gym person. If you walk outside a lot, adding a CORE workout will help strengthening your core big time. GOod news is you dont need a lot of space, and lot of the core workouts dont make you sweat as the movements are focused to work your abs. Les Mills's CXWRX class is absolute best for CORE workouts. you can get away doing this class in your living room. These classes do need hand weights, and bands. If you dont just skip them and improvise.
CXWRX Video: https://watch.lesmillsondemand.com/at-home-workouts/season:2/videos/cxworx-35-30-min
There are tons of other classes on their site and do check them out. Classes for kids as well.
Hope this helps! DO check out my instagram for more tips and ongoing mindless posts 🙂